Coronavirus: Primrose Hospice's latest statement
Click here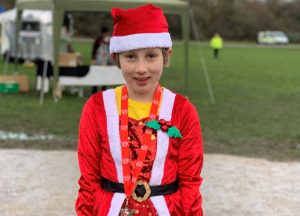 "My name is Lilly and I am 8 years old. I live with my Dad and my dog Rufus. My Auntie Rachel lives a few doors down and I have sleepovers there at weekends when Daddy has to go to work. He works as a paramedic in a prison, he works hard to make sure everyone stays as healthy as they can in prison and helps them when they are poorly. Auntie Rachel is a Deputy Manager in a children's mental health team and helps the children she works with to feel better and happier.
I am raising money to help Primrose Hospice because they helped look after  Mummy when she was really ill with stomach cancer and helped us all when she went to the stars on New Year's Day 2017. This was the worst time of my life and when I knew mummy was going to die I felt so sad and didn't want her to die.
A lady called Jenni and a lady called Heather helped me to understand more about cancer and helped me to learn more about death and what would happen to Mummy. When Mummy died Jenni did some activities with me which I loved , I really enjoy art and crafts. We made a memory box to put all of my special memories of Mummy in. I met  some other children who had lost people they loved that went to Primrose.
I am doing the 5km Santa fun run because every it's fun, we can dress up and Christmas was Mummy's favourite time of the year.
The hardest thing is doing 5k in the cold brrr! The best thing I think will be getting to the finish line and having fun. I am going to have some sweets when I finish. The best thing about raising money for Primrose is that I can do it remembering Mummy and helping them to raise money to help other people".