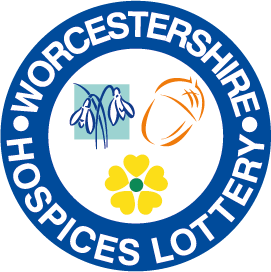 The Worcestershire Hospices Lottery is your local lottery. It offers you an excellent chance to help Primrose Hospice & Family Support Centre,  Acorns Children's Hospice Trust and  St Richard's Hospice to raise much needed funds.
At the same time it provides you with an opportunity to win a cash prize of up to £500 each week, or our roll-over prize which can reach £5000! Money raised will be used for the sole benefit of the hospices to contribute towards their day to day running costs.
Weekly prizes
1st = £500
2nd = £50
3rd = 60 x £5
Rollover up to £5,000.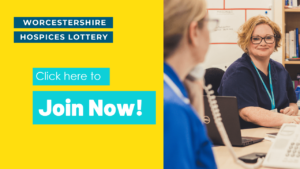 How much does it cost & how do you 'pay & play'
There is a weekly prize fund of £850 and it costs £1 per week to play. You can pay by  Direct Debit, Cheque or Debit Card.
When you join you are issued with a five digit unique number. Providing you have paid in advance of the draw, your number will be entered into the draw for the number of weeks you have paid. Winners are selected at random by the lottery computer. The draw takes place every Friday morning at the lottery office.
How do I claim if I have won?
There is no need to claim; if you win one of the top prizes we will try and contact you by telephone. However, all the prizes are sent out automatically. The full list of winners is available from the lottery office in Worcester. Top numbers are in the local press (space allowing).
Where does all the money go?
In 2022, £409,353.00 was raised from ticket sales in our regular weekly lotteries and seasonal Bumper Draws, with 12.35% being spent on Prizes, 42.40% spent on Expenses and 45.25%* used to fund the hospices' care of patients and their families. This translated to a fantastic £185,221.93! (Based upon the Lottery Submissions made to the Gambling Commission during the 2022 calendar year).
*The percentage used to fund Hospice care for patients and families is lower this year due to a "player recruitment campaign" that will benefit the Hospices in the longer term.
To join or for terms and conditions, visit https://worcshospiceslottery.co.uk/primrose
£1 per entry. Please note players must be 18 or over to play. Underage gambling is an offence. Any player found to be under 18 will forfeit the right to any prize. Although the Hospices Lottery is owned by the three hospices an individual's data is not shared across the organisations.
What are my chances of winning?
In 2022, the likelihood of winning a prize was, on average, 1 in 122 in our regular weekly lotteries and 1 in 247 in our seasonal Bumper Draw. Players in our weekly lotteries and the seasonal Bumper Draws are also automatically entered into a weekly Rollover draw. Our Rollover prize increases by £100 each week it isn't won (in 2022, the likelihood of winning was, on average, 1 in 397,174) and if it reaches £5,000, then one lucky player will be guaranteed to win that week (when the likelihood of winning reverts to the aforementioned weekly lottery and seasonal Bumper Draw averages).
How your £1 is spent 
Approximately: 50%+ goes to the hospices,17% in draw prizes, 33% in admin and promotion costs.
All proceeds go to Worcestershire Hospices Lottery Ltd (Company Registration No 36 89508) which is jointly owned by Acorns Children's Hospice Trust (Registered Charity No. 700859), Primrose Hospice (Registered Charity No. 700272) and St Richard's Hospice (Registered Charity No. 515668), with all profits being shared equally between the three hospices.
Worcestershire Hospices Lottery Ltd is licensed and regulated in Great Britain by the Gambling Commission under account number 5065 Website: www.gamblingcommission.gov.uk.
Fundraising responsibly
Worcestershire Hospices Lottery is a member of the Hospices Lottery Association.
Both organisations are committed to using Lotteries to fundraise responsibly and work together to encourage responsible gambling and access to support if needed.  Contact thegambleaware.org.uk  
Or telephone The National Gambling Helpline on 0808 8020 133
Your information
The Worcestershire Hospices Lottery is a limited company, separate from any of the hospices that promote the lottery. The lottery company will hold your personal and payment details to run the lottery. This will include managing payment details, reminders and occasional contact by post and/or phone for developments related to the lottery. We do not share your data with any other organisation. The three hospices do not have access to data you provide to participate in the lottery.