Hospice care at the heart of your community
Thank you for your interest in supporting the Primrose. This will help us care for patients and families across North East Worcestershire who are living with a life-limiting illness.
Your support will help to ensure that we are able to continue to provide support and care free of charge to individuals and families when they need it most.
Your support could be a small get together or a large-scale event! Whatever you choose to do, we really appreciate your support and we will be here to help you along the way.
Whether you want to organise a sponsored event, a sports challenge, a coffee morning or a cake sale, we have lots of ideas that can help you along your way.
To find out how you can get involved and support your local Hospice please contact the Fundraising team on 01527 889796 or e-mail Fundraising 
Create an online giving page

Whether you're taking part in an organised event, celebrating a special occasion, remembering someone or just doing your own thing, you can set up your own online fundraising page via JustGiving to manage your donations. It's free, fast and easy to use. Just follow the link here to get started. Need help or have questions? Then please give us a ring on 01527 889796 and we will be happy to help you.
We put on a range of local community events throughout the year which not only help us to raise the valuable income needed for us to continue to offer our services free of charge but they are also an opportunity to raise awareness of our vital services and let people know how we can help them. Find out what events are coming up here.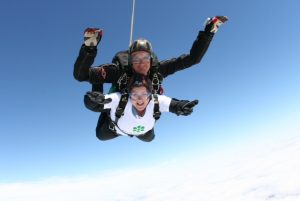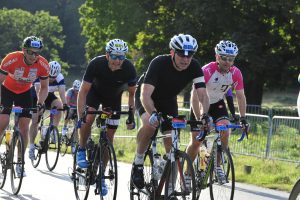 We put on a range of fundraising challenges throughout the year. We have something to suit everyone (and if we don't then we can certainly look at arranging it for you!). We have something for everyone, whether you're a keen runner, cyclist, or daredevil who has always wanted to skydive. Challenge yourself and support your local hospice!