A regular gift to Primrose Hospice means you can make a difference now and in the future
It's quick and easy to set up a regular gift  –  each month you will be helping us make every moment matter for hundreds of families.
An ongoing donation means we can plan for the future and ensure we continue to provide expert care for years to come.
And we will make sure you know how gifts are being spent. Our regular email newsletters keep you up to date on all of our initiatives and campaigns.
Some of the ways your support could help
Regular monthly donations make a big difference to our ability to plan and deliver care now and in the future.
Enabling our teams to provide excellent care the local community free of charge.
Ensure families and loved ones are cared for and supported through the hardest of times.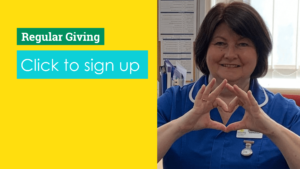 To set up a regular gift simply contact Fundraising
T: 01527 889796 
Thank you for your support!