A statement from Primrose Hospice's CEO David Burrell.
After a frenetic few weeks, we have now entered a stage where we are refining some of the procedures and processes that we have put in place rapidly when lock down started 9 weeks ago.
We have been reflecting and improving some ways of working and learning how to live with Covid 19 and ensure as far as possible that patients, clients, staff and volunteers remain safe and supported.
It's been a huge challenge for staff as we lost almost all our volunteers, though we are very pleased that Family Support continues to be provided by our volunteer counsellors.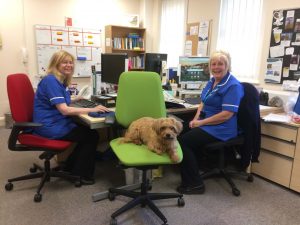 Determined
We have always been determined to play our part during the pandemic: we have invested heavily in additional staff time for Family Support and to move our nursing services to 5 days per week to provide additional support and continuity for our patients.
We have invested in technology: five additional smart phones and six additional laptops, cameras, gaining remote access to clinical systems and learning to use innovative communication systems.
We have  learned how to support and comfort someone remotely where possible. We continue to learn.
We have benefited from central funding and the kindness of companies, individuals and groups to maintain our services.
Future
While this has been hugely welcome, the future is less certain and we will require all the support we can obtain from our wonderful community.  We are currently looking at plans to safely reopen our shops but this will be a huge challenge.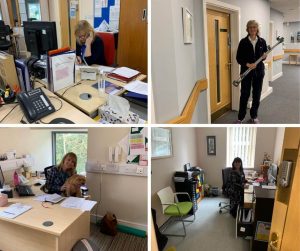 In all this it is important that we consider the "silver linings".  People often ask me "When do you think we will return to normal?".
It's clear the "new normal" will be different as we learn to live with Covid 19.
Coronavirus has stimulated us to think radically about the future and how we provide care and support.
We have already learnt new ways and we will shortly embark on further considering how we will sustain and develop services.
Covid 19 will be a catalyst for change and Primrose Hospice and Family Support Centre will embrace this opportunity to improve our services over the coming months.