People can enjoy a dusk-lit Lantern Walk around the grounds of Ragley Hall on Saturday, February 1 in aid of Primrose Hospice.
Primrose's Lantern Walk is the perfect opportunity to remember a loved one or just to enjoy the picturesque setting of Ragley Hall in Alcester.
The evening is set to be magical, ending with a performance from the Primrose Choir.
Participants over the age of 12 will be given a lantern and a battery operated tea light to carry along the route and the under 12s will receive a glow stick to help them light the way.
Thomas Brothers
The Lantern Walk is supported by Thomas Brothers Funeral Directors who have offices in Redditch, Bromsgrove, Wythall and Alvechurch.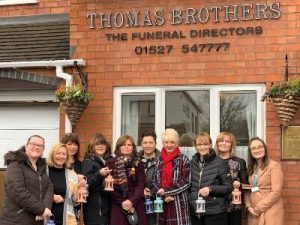 Simon Thomas from Thomas Brothers Funeral Directors, said "We are proud to support Primrose with the wonderful work that they do, helping
to ensure they are there when they are needed at the hardest of times"
Primrose Hospice is inviting everyone, not just those touched by hospice care, to take part in the walk.
Tranquil
Primrose Hospice Fundraising Manager, Emma Williams said: "We are delighted that the lantern walk is returning at Ragley Hall in February"
"It is an opportunity for family, friends and colleagues to remember a loved one by taking part.
"Not only will the evening be tranquil it will also be magical with fairy lights illuminating parts of the walk.
"Money raised fro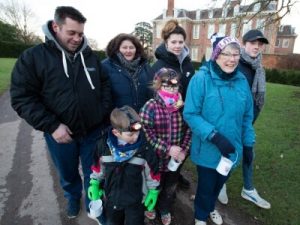 m the walk will allow Primrose Hospice to continue its vital work in our local community.
"We support patients living with life-limiting illnesses, and their families.
"Every year, we must raise over £1.75 million, in order to continue to provide essential services free of charge."
More information
Registration is from 4.30pm with the walk commencing at 5.30pm.
For further information about the event or to volunteer to help please contact Emma Williams on 01527 889796 or e-mail: emma@primrosehospice.org