A NEW Head of Clinical Services has been appointed at Primrose Hospice.
Vanessa Gibson has over 20 years' experience in specialist palliative care and oncology with past roles at Sue Ryder as Clinical Development Manager and St Richard's Hospice as Clinical Development Lead.
Vanessa, who was awarded the Queen's Nurse title, started her new role at the hospice at the end of September.
Challenges
She said: "I'm looking forward to being part of a wonderful team and helping to provide the very best service we can to patients, families and the local community.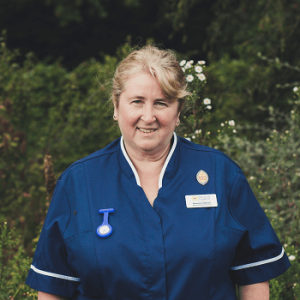 "The challenges ahead at the moment relate to Covid 19 and developing and delivering services within ever changing situations and restrictions.
"I will be working closely with the team to further enhance the services that it is our privilege to provide to this community."
Local healthcare colleagues
Vanessa said she looked forward to continuing to strengthen the relationships local healthcare colleagues in her new role at Primrose.
Primrose Hospice has continued to provide care and support to patients, their families and bereaved adults and children during the pandemic.
The charity's care team have adapted Primrose services to look after its vulnerable patients at home through visits by its CNS nurse, physiotherapists, and occupational therapists as well as phone and video calls.
The Primrose's Family Support Service has been expanded to cope with an increase in the number of referrals for bereavement support.
Delight
David Burrell, CEO of Primrose Hospice, said he was delighted to appoint Vanessa as Head of Clinical Services.
"Vanessa has experience and skills gathered from her previous roles that will help guide Primrose Hospice to reinvigorating current and establishing new and exciting services to support this community.
"This is an excellent appointment for Primrose Hospice that further strengthens our care team following the recent appointment of Rachael Hayward as Clinical Nurse Specialist."