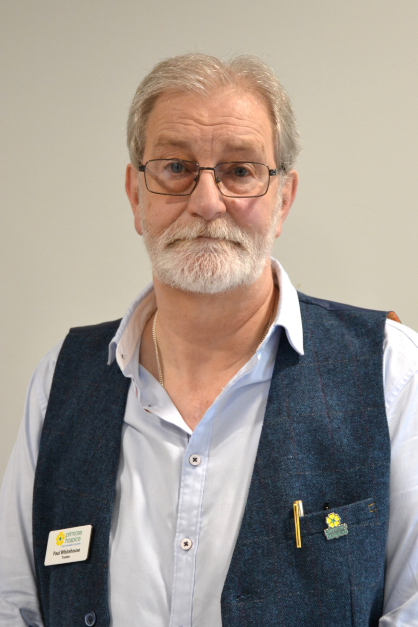 Paul joined our Board of Trustees in 2022 and brings his vast career and personal experience to our board to support our team. He sits on our Equality, Diversity, and Inclusion Group.
"I joined Primrose Hospice to help to ensure Primrose Hospice remains sustainable and to continue to help others.
Primrose has helped my family and myself, so I wanted to bring my unique experience being both a past client and a current volunteer. Due to being a past client of Primrose Hospice, I know the value of the support they bring to our community and how invaluable they are."
Paul has had a varied life and career, he has experienced everything from being a Soldier dealing with IED's to being a Firefighter. Now retired he helps to run our regular card group at Primrose Hospice as well as volunteers as a trustee for Primrose Hospice.