Primrose Hospice's Lights of Love will return in 2020
This year has been a challenging year for everyone with many of us sadly facing difficult or unexpected bereavements due to Covid-19 and the related restrictions on funerals.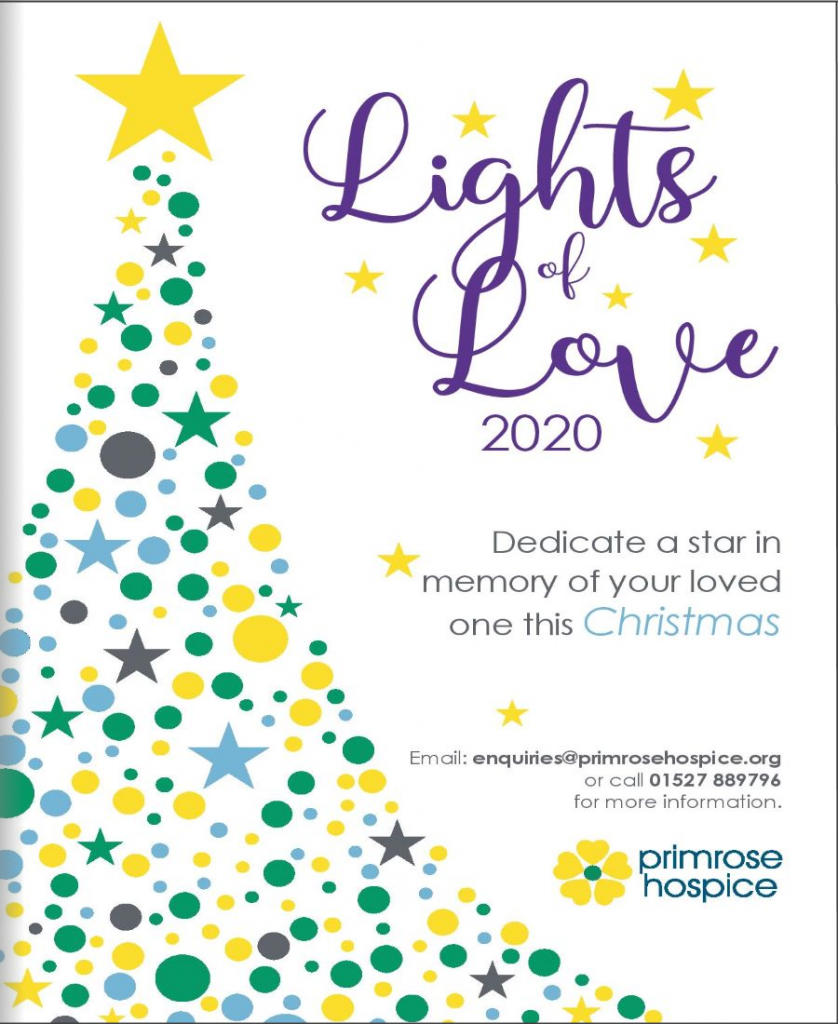 Like so many things, Primrose Hospice's annual Lights of Love services will have to be a little different to keep you and your family safe.
While our traditional church services will unfortunately not be able to go ahead this year, we will still be honouring the lives of those who
we miss so dearly.
To dedicate a light in memory of your loved one, please visit our online Book of Memory.
We will also send you a personalised card with a copy of your dedication to keep safely at home if you choose to.
As we are unable to come together this year, we will also enclose a bauble for you to write your Christmas message to your loved one.
Please return one to us to be displayed on our Christmas tree inside the Day Hospice, keeping the other one for your tree at home.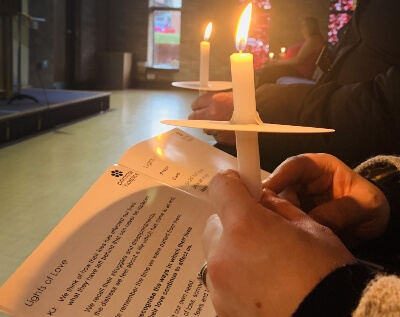 The names of your loved ones will still be displayed around the Christmas tree in Bromsgrove as well as being displayed at the Kingfisher Centre, Redditch.
Please also join us at our virtual service which will be streamed on our Facebook page on Thursday 26th November at 7pm.
We are inviting everyone who joins us to light a candle at home during the online service as a community act of remembrance.
We can take this moment to come together and remember those special people who are sadly no longer with us.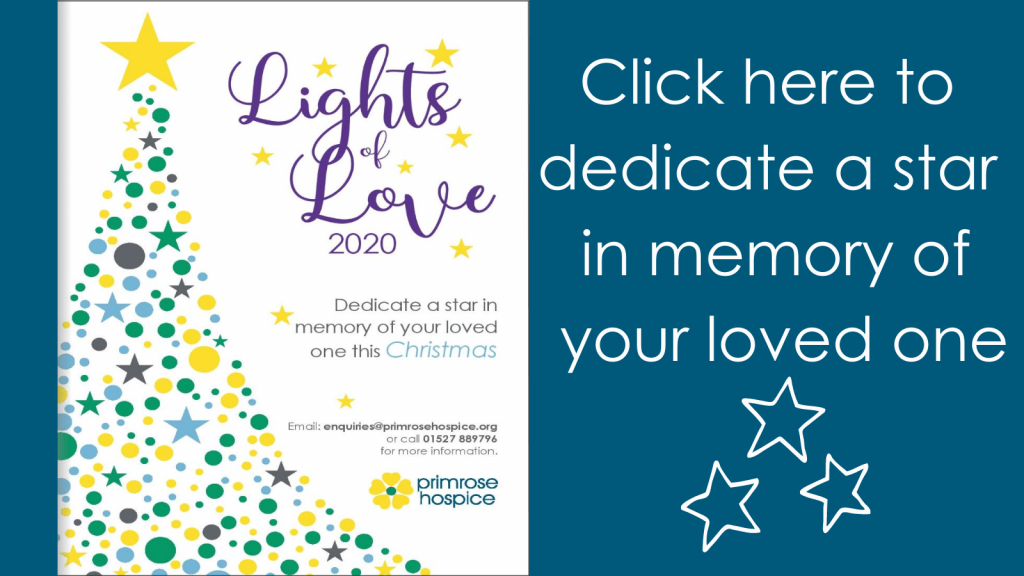 Ray's Story
We know how you look forward to Lights of Love and come together as a family at our services to remember a loved one. For many of you it is an annual tradition just like our volunteer Ray Carver, who attends a Lights of Love service every year to remember his late wife Gill.
Gill and Ray were married for 34 years and built a life together along with her two stepdaughters and son. Ray first came to Primrose Hospice after Gill was diagnosed with bowel cancer in 2007. Gill sadly died peacefully on the 1st September 2009 surrounded by her loved ones.
"Christmas is such an important part of family life," said Ray.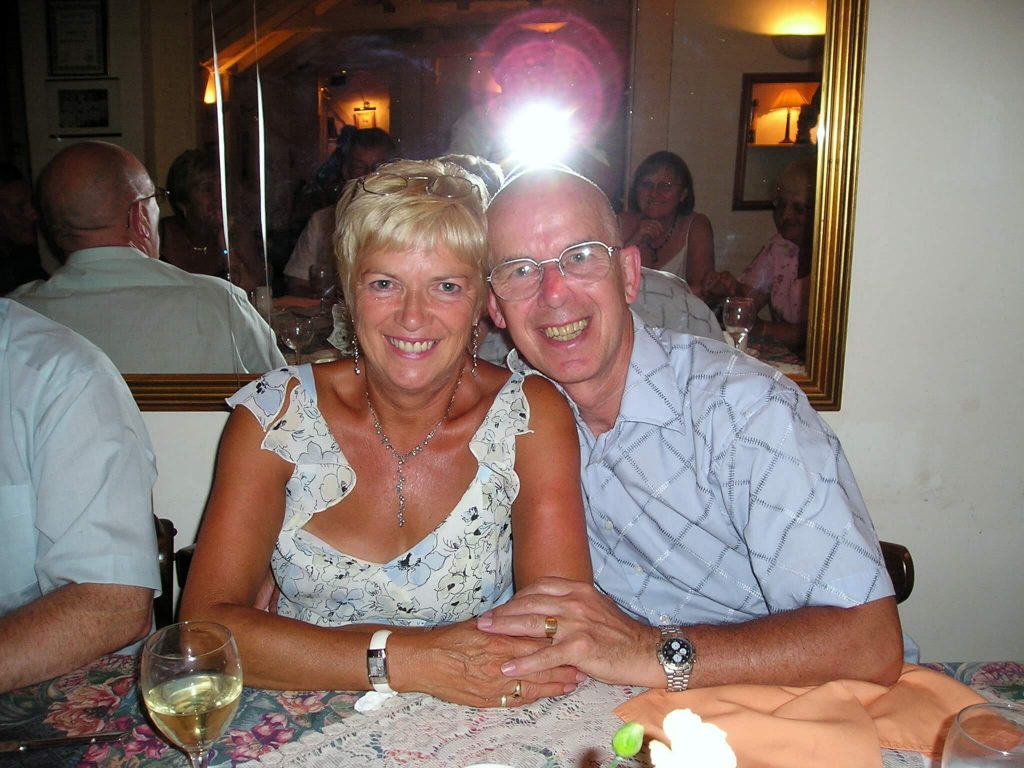 "To me, Christmas was always so special and Lights of Love is all about bringing all of the family together and celebrating everything you can about your family."
"I think Primrose Hospice is like a big family to me, I just think it's so important."
If you have already made a dedication in memory of a loved one, you can view the Book of Memory here.