Primrose Hospice & Family Support Centre are inviting you to join them to dedicate a light for someone special in your life for their Lights of Love appeal.
Appeals like this allow us to continue to support people living with life-limiting illnesses and families at Christmas and all year round.
Throughout the year we support many people who may going through the hardest time in their life. People like Olivia and Henry who we have been supporting for the past 6 years following the tragic death of their parents.
Primrose Hospice have supported the whole Kershaw Family with counselling, group support, 1-2-1 sessions and more. David Kershaw, Olivia and Henry's Uncle said: "There are many difficult moments throughout the year, and Christmas is one of the hardest. Last year was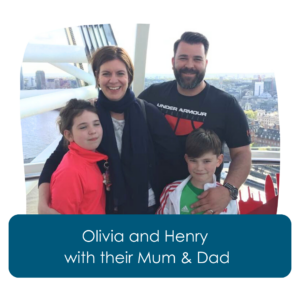 the children's first Christmas without both parents and we knew it would be important to make it fun. Olivia showed us her Mum's perfect technique for stringing the Christmas lights up on the tree, and Hannah kitted us all out in matching Grinch pyjamas. Together we got through it.
Primrose Hospice is like a hidden gem. It doesn't dwell on the sadness, it offers a way to a better, happier and more optimistic future. Not everyone is lucky enough to have a place like Primrose, so it's worth celebrating and it's worth looking after."
Join Primrose Hospice & Family Support Centre in 2023 for their Evening of Remembrance at Primrose Hospice on 2nd December. They will also be holding their usual church services in November.

You can find out more about Lights of Love and how to dedicate your light here: primrosehospice.org/events/lightsoflove Call: 01527 889796 or email: info@primrosehospice.org
Thank you for your support which will allow Primrose Hospice to provide care and support for more people like The Kershaw Family during the times when they need us the most.
Published 18.10.23