From the 18th November to the 25th November it's Children's Grief Awareness Week.
Here at Primrose Hospice and Family Support Centre, we wanted to share some information and stories from our Children's Team.
Did you know?
1 child in every UK classroom under the age of 16 has been bereaved of a parent or sibling
44,000 children are bereaved of a parent annually in the UK, this year this number is set to rise*
Primrose Hospice Children's Family Support Team are specially trained in listening to and supporting children. All of the staff and volunteers have a background working with children.
During the year, children supported by Primrose Hospice take part in groups with other children experiencing the loss of a loved one. It is a chance to make new friends, enjoy challenging activities as well as remember their loved ones.
The Family Support Team can also help children create memory boxes and books. It helps them feel close and connected to important people in their lives.
*http://www.childrensgriefawarenessweek.com/
We'd like to introduce you to our Children's team, read more about them below:
Jenni Luke
I am the Children's Team Lead at Primrose. I have been here for eight years and have loved watching our
services develop and grow and I am really proud of the support we offer to the Children and Young People across Redditch and Bromsgrove. The children we meet are such an inspiration and although it can be hard at times, I love my job and particularly enjoy supporting Children to express themselves creatively. Being creative is something I enjoy in my personal life too and I particularly enjoy baking.
Sharon Workman
I'm Sharon and have worked at Primrose Hospice and Family Support centre as a member of the Children and Young People's Team for nearly 4 years now. I love my job and our team and I feel both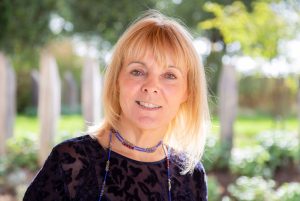 privileged and grateful to work with and support the amazing children and young people who I get to meet every day. Trevor our therapy dog also plays a big part in making my days at Primrose even more enjoyable providing lots of cuddles and cheering us all up.  I have my own dog at home too, he is a Jack Russell called Bow, who I adore so you can probably tell I love animals. I also enjoy all things outdoors in the countryside and spending time with my family and fabulous friends having fun and sharing good times.
Sophie Kirkwood-Horne
I am the group support worker at the Primrose so my main job is to organise the groups for children and young people, but I also support people individually too. I love this job because it's more than a job, I get to spend time with lots of young people and find ways to help that's specific to them. The groups we run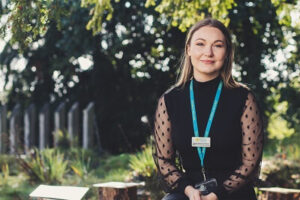 are always good fun, even if they can be tough at times. My favourite part of working for the Primrose children's team is seeing the positive change in the young people we support. On my days off, I like to spend time outdoors and watching my favourite shows on tv snuggled up on the sofa with my dog.
Louise Holdway
Hi, my name is Louise and I am a volunteer Child Psychotherapist at Primrose Hospice.  I have been here for 18 months and feel very privileged to work as part of our fantastic Children's Team. My job involves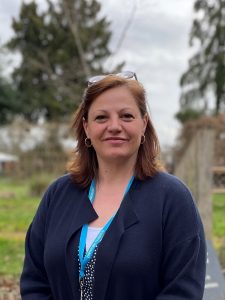 meeting and getting to know lots of wonderful children and I can usually be found in the therapy room with my clients where we talk, play games and get to know each other. Although we do discuss some hard things you will also hear lots of laughter coming from the room and if you are really lucky you may also catch a glimpse of Trevor our therapy dog there too! I also run the 'Explorations Group' at Primrose and really enjoy gardening and the outdoors in my personal time.
Gillian Lee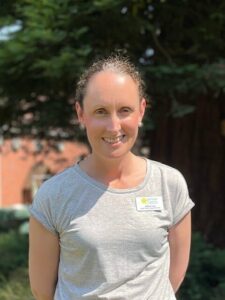 Hello, my name is Gillian. I am an administrator for the children's team at Primrose Hospice and Family Support Centre.  I work behind the scenes to help things run smoothly and I enjoy being part of the team. In my personal life, I like being active and enjoy swimming and walking.
If you would like to know more about the support our team provides for Children & Young people visit our website here or call: 01527 889799
You can read more about Children's Grief Awareness Week here.