Go the extra mile for your local hospice!
Pace for Primrose is a fundraising challenge you can take part in at home while we are currently under lock down.
It's simple – choose a challenge, set the pace and ask your friends and family to sponsor you.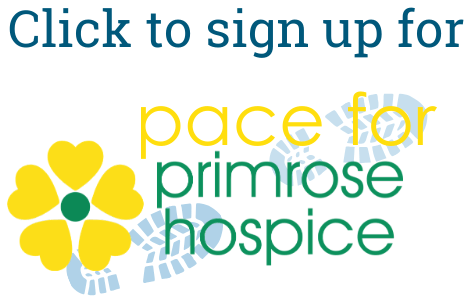 Together we can help provide palliative care and bereavement services to people living in north east Worcestershire during this difficult time.
How do I get involved?
Sign up to our challenge on GivePenny to create a fundraising page and decide what challenge you are going to do.
You can then use your allotted exercise time to run, walk, jog or cycle a mile every day for Primrose Hospice.
All we ask is that you follow Government guidelines and make sure you respect social distancing, do not drive anywhere to take on the challenge and only take part with members of your household.
Why take part in Pace for Primrose?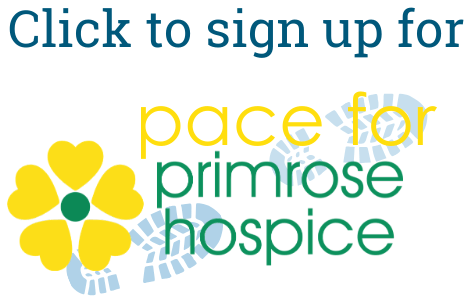 Primrose Hospice is currently facing a surge in demand for its services during the Coronavirus pandemic.
At the same time the hospice is seeing a massive decrease in fundraising and our charity shops and eBay stores have had to close.
Together we can ensure that people with life-limiting conditions and their families as well as bereaved adults and children receive the care and support they deserve.
By taking part in Pace for Primrose you are helping people in north east Worcestershire receive the support they need at this crucial time.
Our London Marathon runners are backing the campaign
Our dedicated team of awesome London Marathon runners are backing our Pace for Primrose campaign.
Though they were disappointed that April's event was postponed until October we are incredibly grateful that they are continuing to focus on training and fundraising.
The team will be sharing tips and support on our dedicated Pace for Primrose Facebook page which we'd love you to join and share your pictures, videos and support one another. Even if you aren't taking part in Pace for Primrose please join and help motivate those who are – we want to create a community during an often very lonely time!
What other ways can I support Primrose Hospice?
We have a few other fundraising events going on at the moment which you can join in with if you aren't able to take part in Pace for Primrose.
Pounds for Primrose – We are asking people to donate what they would have spent during ordinary working days. Perhaps the price of a takeaway coffee or a tank of petrol.
Playlist for Primrose – Pick a motivational song in exchange for £1 for our Spotify account to help inspire our Pace for Primrose participants