"I didn't realise Primrose Hospice could help families like mine"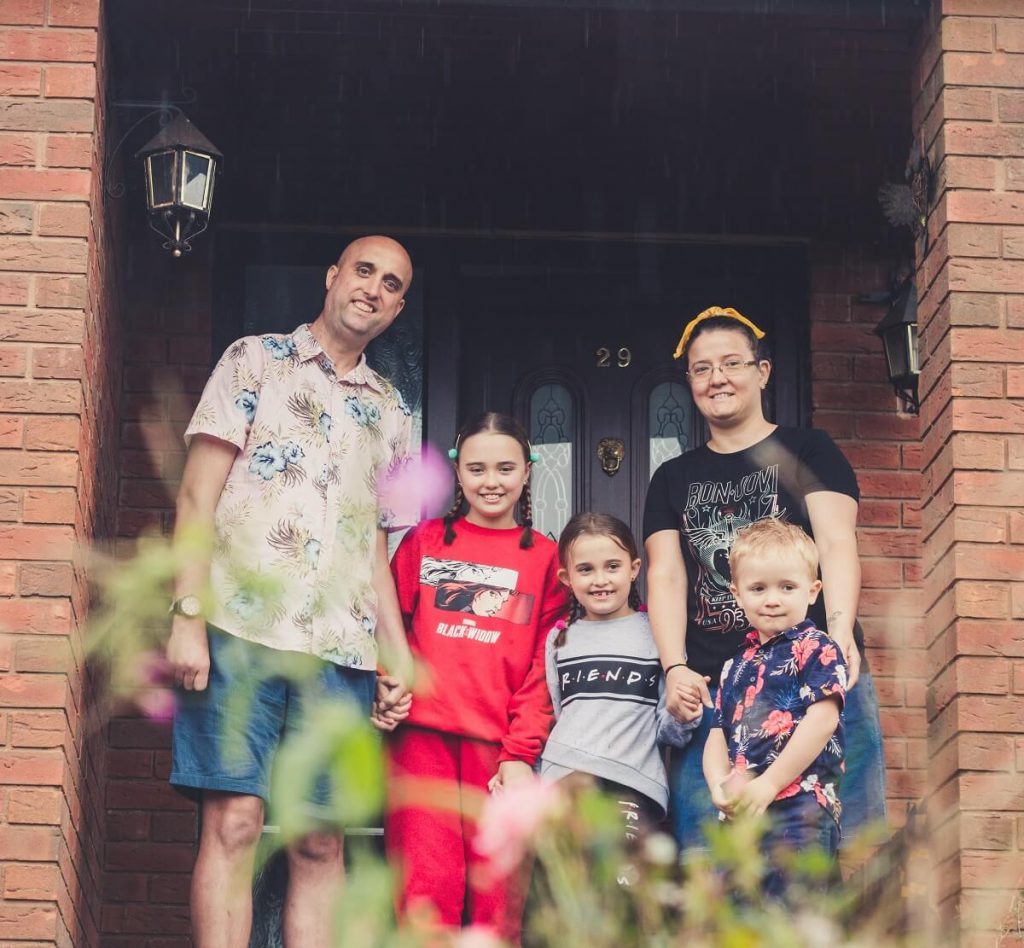 This year has been different for all of us. The Covid-19 pandemic came out of nowhere, we watched the news on the television and heard about it on the radio. I didn't think it would happen to me, but it did. I caught Coronovirus and spent 59 days in a coma.
I'm married to Emma and a healthy dad of three, Chloe (10), Skye (6) and Noah (3), a fit and healthy baker, I never thought I would be at risk. Our ordeal began on Monday 13th April, when I fell ill while staying at my dad's house.
Deeply unwell, I was sent to the Alexandra Hospital in Redditch and was placed in a coma. Emma was called to my bedside at 3.30am to say goodbye, they didn't think I would make it. Emma said I was just a shell, she kept saying "don't leave me".
My ten-year-old daughter Chloe overheard the phone call to her mum. She's at an age where she understands, for a ten year old to know mum's going to say goodbye to dad was horrible. It must have been a very scary moment for her.

I'm one of the lucky ones. Fortunately, I managed to go from rock bottom to pulling it back and I'm now back home with my family. Although I don't remember anything from that time, Emma and Chloe have been telling me about the support they have been receiving from Primrose Hospice.
Emma said Primrose Hospice counsellors listened to her. She was given support and reassurance. It really, really helped her because this happened so unexpectedly, she was left with three children and the house to look after on her own. Primrose Hospice gave a lot of support to her. You get used to normality and then normal is taken out of the equation which must have been frightening for Emma and the kids. Someone they're used to seeing every day is no longer there.
Chloe had regular telephone calls from Sophie, the Children & Young Peoples Support Worker at Primrose Hospice.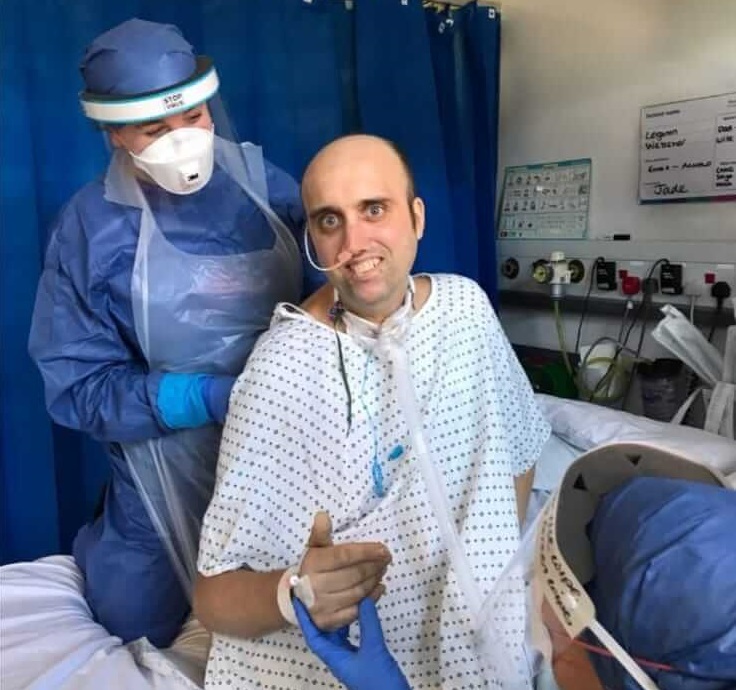 This gave Chloe a safe space to talk, to come to terms with what had happened.
I'm really grateful for the support from Primrose Hospice. They care. It's a service that's there for you.
It's one of those things you don't think you need until the day that you do.
I was aware of Primrose Hospice because my granddad was supported by them but I didn't realise they could help families like mine too.
It's nice to think people can help when you can't look after your family. It was reassuring to come out of hospital after three and a half months to see that, thanks to the support from Primrose Hospice, my family were okay.
From
Leighton
PS. It's because of your donations that families like mine are able to get vital care and support from Primrose Hospice during difficult times. It's important to support Primrose because you don't know when you will need them.