Primrose Hospice has lots of great ideas for festive fundraising this year.
Your support this Christmas will help Primrose Hospice provide care and support to people with life-limiting condition, their families and bereaved adults and children.
There are great ways to get involved either by yourself or with your family and colleagues.
This year, Primrose Hospice has changed its services to make sure patients and bereaved adults and children were still able to receive care and support during the pandemic.
Thanks to your donations, our Care staff have been able to see patients safely in their own home and speak to them using video calls.
Family Support have been video calling families and have had adults and children back on site when they were able to.
Here is how you can get involved this Christmas:
Santa Fun Run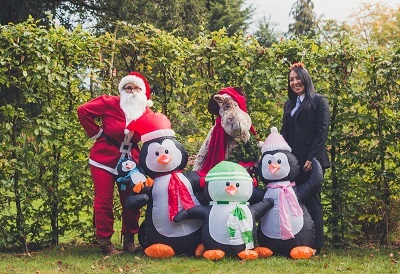 Santa Fun Run returns on Saturday, December 5 and Sunday, December 6 with a few changes this year.
You can still wear your festive clothes but you choose the route, date and distance.
Entry costs: Family 5K/10k Ticket (2 adults 4 children) £25
Adults 5K/10K £12
Child 5k/10k £7
Each adult registration will receive:
Fundraising registration pack
Complimentary hot chocolate to warm you up after your run
Medal upon completion
In addition to all of the above, each child taking part will receive:
Santa Loot Bag complete with chocolate novelties and treats
Letter from Santa (under 10's)
For more information, or to register click here.
This event is kindly supported by Cooperative Funeralcare.
Christmas Jumper Day
Dust off your festive knitwear and join in with Primrose Hospice's Christmas Jumper Day on Friday, December 11.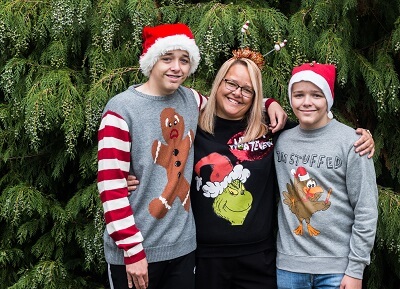 You can take part as a family, get your office involved or your school.
Why not hold a festive Zoom party with your colleagues and the best/worst Christmas jumper can win a prize.
Wear your festive finest and donate £2 to Primrose Hospice by texting PRIMROSE to 70450.
To register or for more information, email enquiries@primrosehospice.org.
Christmas Primrose Playlist
Help Primrose Hospice create the ultimate Christmas playlist by adding your favourite festive tune to our Spotify account.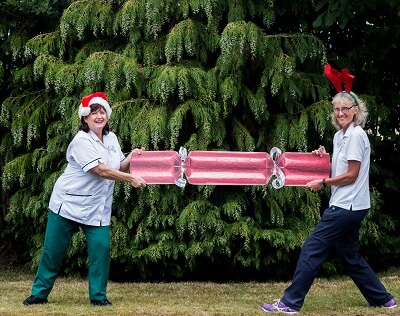 Make your choice, donate to Primrose and then tag three friends on social media and ask them to do the same.
Tweet your tune, tag three friends with the hashtag #XmasPrimrosePlaylist and get them to add their tunes too. 
We want all the festive bangers from Last Christmas to Santa Baby and everything in between.
Get started by adding your Christmas cracking song here.
For more information on Primrose Hospice's Festive Fundraising email enquiries@primrosehospice.org or call 01527 871051,