Show you care this Valentine's Day with Letterbox Love and help us to fund a whole year of love and friendship.
At Primrose Hospice and Family Support Centre we know how important love and friendship are in combatting the loneliness and isolation that can follow a bereavement.
Our bereavement support groups bring people who have suffered a bereavement together to talk, share and build life long friendships.  Some have spent Christmases together, gone on dream holidays, even found new love.
"You're not judged you feel normal. You feel like you're looking in a mirror." – Bereavement Group Client.
This Valentine's Day we challenge you to make a difference.
Help us to fund one of our bereavement support groups for a whole year by sending a rose to someone you love. Show them they're appreciated, and ensure your love makes a difference!
For a small donation our little love bugs will hand deliver a single stem yellow rose with a personal message on Valentine's Day. Send it to the love of your life, your BFF, someone who made a difference in your life. All love is special and should be celebrated.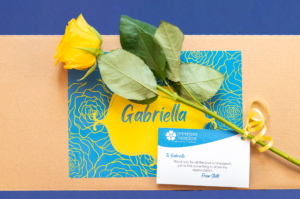 Don't worry if you're not sure they will be in, our roses will be beautifully packed in a box that can be slipped through a letterbox, a great surprise for their return home.
We will be delivering on Tuesday February 14th in Redditch and Bromsgrove.
All you need to do is donate and leave the rest to us.

https://primrosehospice.enthuse.com/letterboxlove#!/
Please ensure you have registered your delivery by 12/02/23.
Alternatively you can register over the phone by using the contact details below.
If you would like to join in the fun and help us with our first ever Valentine's Day campaign by volunteering your time or transport please contact our team:
E: steffip@primrosehospice.org
T: 01527 889796.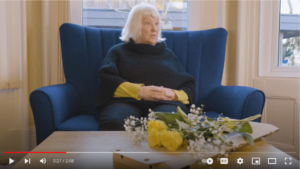 Video kindly shot and edited by: calbanham.com
As an independent charity, we rely heavily on the donations of our fantastic supporters to ensure we can continue providing the services and care here at Primrose hospice. Please help us by making our first Valentine's campaign a success and share your love with the world.
Thank you.