Dust off your festive knitwear and join in with Primrose Hospice's Christmas Jumper Day!
On Friday 10th December 2021 grab your jolly jumpers and join us for our Christmas Jumper day!
Whether you are at school, the office or working from home wear your festive finest and donate £2 to Primrose Hospice.
It is easier than ever to donate this year! Just text PRIMROSE to 70450 to donate £2 or create your own fundraising page.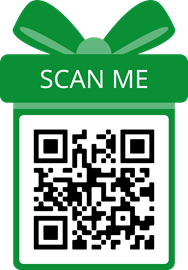 Let us know that you are joining in with our Christmas Jumper Day this year by registering here or scan this QR code to sign up!
There will be a prize for the silliest photos, so make sure to send your photos to oliviat@primrosehospice.org or tag us on social media! Facebook: @PrimroseHosp | Twitter: @PrimroseHospice | Instagram: @primrosehospice
By wearing your Christmas jumper in return for a donation you are helping Primrose Hospice & Family Support Centre provide care and support to people with life-limiting conditions and families in North East Worcestershire.
Watch our video which shows what your local hospice means to the people who access its services. Watch here.