Get your golf clubs ready with Primrose Hospice.
Join us on Friday 26th May 2023 for a day of 18 holes of golf at Redditch Golf Club, we will be providing a delicious breakfast and hot buffet lunch included in your registration fee. Don't forget you'll be competing to win the Primrose Cup!
Teams of 4 can enter costing £79 per person.  Get together with work colleagues, friends and family to support your local hospice.
Timings
08:30am – Arrival
08:30am – 09:30am – Tea/Coffee & Bacon rolls
09:30am – Golfers to make their way to the allocated tees
10:00am – Shotgun Start
15:30pm – Main meal (hot buffet)
16:15pm – Primrose Presentation & Prizes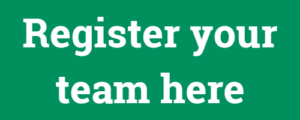 www.register.enthuse.com/ps/event/PrimroseHospiceCorporateGolfDay
Book via email or phone:
E: events@primrosehospice.org
T: 01527 889796
This set to be a fantastic day with a real opportunity for you as a company to: 
•    Thank your staff and strengthen relationships. Spend a relaxing, enjoyable day on the golf course, with time talk to those in your team away from the workplace.
•    Support your local hospice. Your business will be choosing to support all of the patients, families, carers and loved ones in North East Worcestershire who are affected by life-limiting illnesses. The day will include a presentation all about Primrose to give you an understanding of what we do and how you can support your local hospice throughout the year.
•     Networking opportunities. You'll have the opportunity to speak with other local businesses throughout the day.
If you have questions about our Corporate Golf Day please contact us using the contact details above.
Every year we have to raise £1.75 million to continue providing our services for free in North East Worcestershire to those who need us most; we can only continue to do this with your dedicated and valued support. Every pound raised really does make a difference to ensure Primrose Hospice and Family Support Centre can continue supporting our community.
Learn more about the support Primrose Hospice & Family Support Centre provides here.
Our Corporate Golf Day is being kindly sponsored by:
Vernier Springs & Pressings ltd