Coronavirus: Primrose Hospice's latest statement
Click here
A Time to Remember
14 May 2020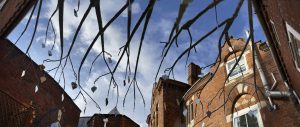 This is an opportunity to find comfort and strength in the company of others who are also walking with grief. The atmosphere is relaxed yet respectful, offering space for personal as well as shared reflection.
In different ways (e.g. music, readings, silence, candles) we hold those we miss in our thoughts and express gratitude for them. Each of us handles grief in our own way, so people are encouraged to take part in whatever way feels right for them.
Those previously attending Time to Remember said:
"Thank you so much for the beginning of healing."
"We cried, we hugged, we felt sad, but the most overwhelming feeling was one of love and finally peace."
"Everything I ever wanted to say was said there."
The time of shared reflection lasts for about 30-40 minutes, following which light refreshments are available.
To help with catering, please let us know if you plan to come. Contact Keith Judson (01527) 871051 or the Fundraising Team (01527) 889796 or drop us an email info@primrosehospice.org